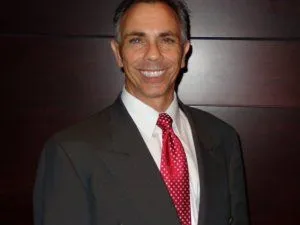 Total Body Rehab is directed by Christopher G. Cianci, D.C. an area leader in chiropractic care serving Montgomery County in Pennsylvania [215.631.1595] Unlike conventional medicine, which focuses on attempting to treat disease once it occurs, Total Body Rehab emphasizes improving your health in an effort to reduce the risk of pain and illness in the first place. Most people would rather be healthy and avoid illness, if they could. This is one of the main reasons for the big surge in the popularity of our wellness center.
For some, Total Body Rehab will take them back to a place that is cozy and familiar, offering a rediscovery of health and wellness that had been previously known but long lost. For others, the journey may offer a new center, one never before experienced.
People are recognizing the benefit of seeking an alternative to traditional medicine; one that will help them achieve and maintain optimal health. Please take the time to meet the doctor, team, and our wellness network dedicated to helping you achieve your wellness objectives. To fully understand the nature of your health we recommend you join our free website membership program. As a patient at Total Body Rehab we will personally tailor a wellness program specifically targeted to your wellness needs using the least invasive yet highly-effective techniques and services.
In addition to being a Chiropractor, Dr. Cianci is active in the Pennsylvania Chiropractic Association (PCA), recently serving as Treasurer. He also is the Founder of Shake It Off, a non-profit to benefit Parkinson's Disease [www.shakeitoff4pd.org].
Lansdale Chiropractor Attends Michael J. Fox MVP Awards Dinner for Parkinson's Fundraising [2015]
On April 10, 2015, Christopher Cianci, D.C., CCSP, owner of Total Body Rehab, in Lansdale, was invited to the Team Fox MVP Awards Dinner at Gotham Hall, in New York City. This event honored and recognized about 400 top Team Fox community fundraisers at the ninth annual dinner. Michael J. Fox hosted the gala which took place during Parkinson's Awareness Month in April.
Dr. Cianci is the co-founder of Shake It Off, Inc., a 501(c)(3) non-profit that focuses on funding research on Parkinson's disease, specifically as it relates to exercise as a therapy. Dr. Cianci started the non-profit after he saw the benefits of exercise on his wife, Jodi, who was diagnosed with Young Onset Parkinson's Disease.
After utilizing the Cleveland Clinic's protocol on exercise for Parkinson's patients, Cianci saw improvement in his wife after only 6 weeks. "As a Certified Chiropractic Sports Practitioner, I was able to put my wife on a high intensity workout that eased her symptoms and gave her back a better quality of life." He also integrates massage therapy and adjustments on his wife at his Lansdale office, Total Body Rehab. Traditionally Parkinson's patients are prescribed L-dopa for their symptoms. However, the side effects can be more debilitating than the disease. Cianci also states, "my wife is not on the traditional, gold standard, medicine [L-dopa] due to her exercising."
This is the third year Dr. Cianci and his wife were invited to attend the MVP Awards Dinner. Last year they got to meet Michael J. Fox. Cianci helps fundraise for Parkinson's by hosting the Philly Rabbit Run 5k at the Philadelphia Zoo and the PD500 Rock 'n' Roll Bike Ride.
As far as having time to run a non-profit and a busy Chiropractic office, Cianci states, "This is only temporary. It is my hope to have Shake It Off, Inc. for a limited amount of time. I want to be forced out of the business by researchers finding the cure for Parkinson's!"
About Shake It Off, Inc.
A not-for-profit organization, Shake It Off, Inc., aims to raise funds, inform and educate the general public about Parkinson's and the need to exercise. To learn more about the organization please visit us on the web at www.shakeitoff4pd.org